Our CrossFit Classes Offer Effective Fitness Training For All Experience Levels
Are you looking for a better way to train? Then join us at CrossFit Grinder and take on the best CrossFit Classes in Sandy Springs. We're introducing men and women of all experience levels to the world of functional fitness and we're doing it with a support system that can't be beat.
Whether you're a complete beginner or an experienced athlete, our scalable solutions allow you to get the most out of every single workout.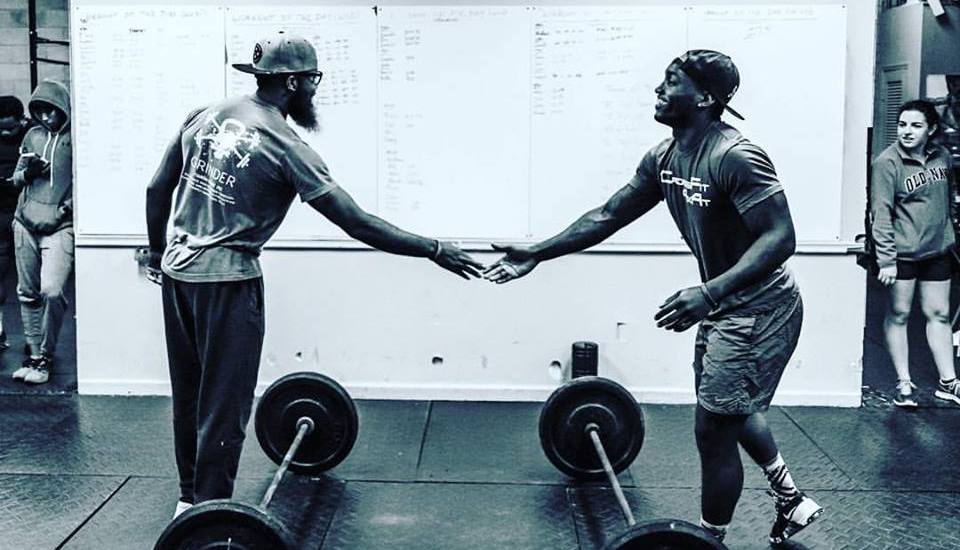 Join us for a FREE fitness assessment or jump right in with our Workout Of The Day. Fill out the short form on your screen to get started now!
Why Is CrossFit Right For You?
CrossFit was developed with everyone in mind. It's not a system that rewards the strongest and the fittest among us. It's an efficient and effective training routine that combines strength and conditioning and make them accessible to everyone who is committed to getting better.
At CrossFit Grinder, beginning athletes can train alongside CrossFit vets and push each other to dig deep and give it their all. Our system is bringing together men and women from all across Sandy Springs for a total-body training system that produces incredible results.
Join our CrossFit classes for a combination of:
Traditional weight lifting
Dynamic gymnastics movements
Endurance conditioning
Functional fitness training
With Our CrossFit Classes, There Are No Gimmicks And Quick Fixes
You've probably seen them before - the fitness programs that make big promises and sell you on results in the shortest amount of time?
Well, that's not us. Our CrossFit training is all about building your success one step at a time. The beauty of our workouts is that you're never competing against anybody but yourself. You're pushing yourself to best faster than you were last week. To complete the workout with more weight and more reps. You're trying to set your own PR.

And along the way, you'll take on a series of exercises that are never the same. We keep your body guessing and never let your muscles get comfortable. That's how we avoid the dreaded plateau.
At CrossFit Grinder in Sandy Spring, you'll enjoy:
Sustainable fat burn and healthy weight loss
Improved athleticism and total-body strength
Incredible muscle toning
Unwavering self-confidence
Take Your Training To The Next Level With Our CrossFit Classes In Sandy Springs
Don't settle for good enough. Get the most out of your body and walk away feeling more accomplished than ever before. At CrossFit Grinder, we're here to help you find success.
If you're new to CrossFit, we invite you to join us for a FREE fitness assessment and educational session. If you've got some experience under your belt, come see us in Sandy Springs and jump right in.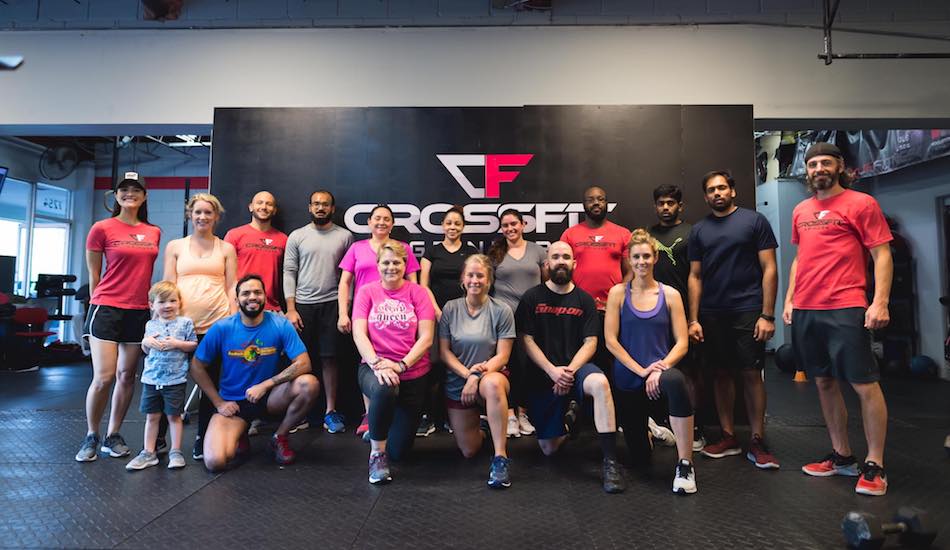 Either way, just fill out the short form on your screen to get started!